2023 Opening Night Party
A benefit for the Washington Park Arboretum


Tuesday, February 14, 5 to 9 p.m.
Seattle Convention Center
A Benefit for Washington Park Arboretum
Tickets on sale now - click here to purchase

For more than three decades, the Arboretum Foundation has kicked off the Northwest Flower & Garden Festival with its annual Opening Night Party. Guests enjoy a champagne reception, celebratory dinner, dazzling entertainment, and an intimate preview of the Garden Festival's stunning displays.
This year's party theme is "Love in Bloom," and what better way to celebrate Valentine's Day than with friends, food, flowers, and fun—all to support Seattle's beloved Arboretum!

Opening Night Party tickets: Patron $250 ~ Benefactor $500 ~ Table of Ten $2,500
Complimentary Festival tickets: In partnership with the Northwest Flower & Garden Festival, all party guests will receive two complimentary Festival tickets at check in. Use them to visit the show gardens and marketplace from February 15 to 19!


All proceeds help fund tree care, environmental education, and volunteerism at Washington Park Arboretum.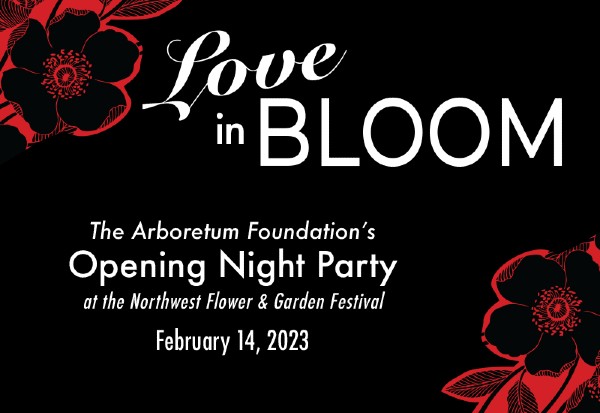 Learn More: Visit the Opening Night Party event page.
About the Arboretum Foundation
Founded in 1935, the non-profit Arboretum Foundation raises funds and manages membership and volunteer programs to promote, protect, and enhance Washington Park Arboretum—a spectacular 230-acre greenspace just a few miles from downtown Seattle.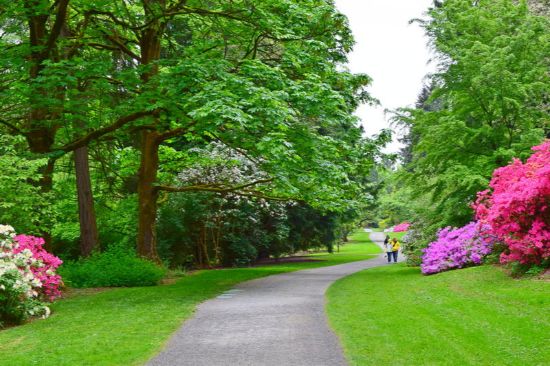 By donating to the Foundation or attending Opening Night Party, you are supporting essential operations at the Arboretum, including:

Healthy trees: our arborists identify and proactively address the effects of changing climate conditions and invasive pests.
Biodiverse collections: our visitors learn to value the amazing variety of plants as they marvel at specimens from our region and around the globe.
Budding naturalists: our environmental education programs inspire the next generation to learn and care about their natural surroundings.
Vibrant volunteers: our amazing community of volunteers sustain the Arboretum by helping steward the plant collections, raise funds, and promote the park.
Since 2016, the Foundation has also been the official support organization of the world-renowned Seattle Japanese Garden, located in the Arboretum.

Learn More About Our Work: Visit the Arboretum Foundation website