2022 Blooms & Bubbles Floral Workshops

Bring your friends and join us for a floral design workshop at the Northwest Flower & Garden Festival. Sip on a glass of champagne while creating a fabulous make-and-take project led by a floral design expert!
All workshop packages include show admission for that day, materials to create a floral project with instruction from a professional florist, a beverage of your choice (selection of alcoholic or non-alcoholic), and the finished product to take home from the Festival.
Workshop spaces are very limited - Book early to secure your spot!
Thank you to our Blooms & Bubbles Sponsor!


WEDNESDAY, FEBRUARY 9th
MAKE A ROMANTIC BOTANICAL WREATH WITH BETHANY LITTLE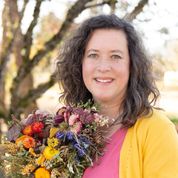 Bethany will demonstrate her easy method for creating a one-of-a-kind wreath that you can give as a gift or display indoors or on a protected (covered) front door. You'll learn all about the amazing variety of annuals, grasses, herbs and other botanical elements that you can grow, dry and use in your own crafting projects.
Click Here to Secure Your Spot


Flower farmer and floral designer Bethany Little of Charles Little & Co., grows blooms and herbs for designing beautiful dried wreaths, including her #awreathadayproject2020 on Instagram.
THURSDAY, FEBRUARY 10th:
FLOWER CROWNS FOR ADULTS AND CHILDREN WITH BETH SYPHERS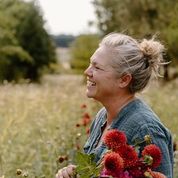 Beth will teach you her favorite methods for creating a charming floral crown with a mix of foliages, herbs, fresh flowers and dried elements from the garden.

Learn the step-by-step techniques to fashion your own floral headpiece, and create a fanciful and fashionable crown that reflects you and the season. Just add a ribbon and it's ready to wear!
CLICK HERE TO SECURE YOUR SPOT


Beth Syphers and her family own Crowley House Flower Farm in Rickreall, Oregon, where flowers are at the heart of everything they grow and create.
FRIDAY, FEBRUARY 11TH:
FLORAL DESIGN WITH KIARA HANCOCK OF K. HANCOCK EVENTS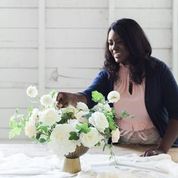 Kiara will share some of her favorite techniques for creating an updated version of a petite spring centerpiece. Learn design techniques from a floral professional, including selection of flowers and foliage, proper scale, proportion, mechanics and placement of each stem as you design a fresh, romantic arrangement to grace your home.


CLICK HERE TO SECURE YOUR SPOT


You might have caught Tacoma-based floral designer Kiara Hancock of K. Hancock Events earlier this year on HBO's "Full Bloom" floral competition show. Lucky for us, Kiara is coming to the Blooms & Bubbles Stage to share her design talents as an instructor and she's bringing her deep-rooted joy with her!
SATURDAY, FEBRUARY 12TH:
MAKE A TINY BOUQUET WITH MOM-AND-DAUGHTER TEAM, TONNELI AND KIM GRUETTER OF SALTY ACRES FARM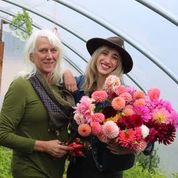 The mother-daughter team will bring all sorts of fun ingredients for you to use as you take an elevated hand-tied bouquet and make it miniature! Learn how you can display or wear your creation -- or give as a Valentine's Day gift to someone special.



CLICK HERE TO SECURE YOUR SPOT

Did you catch the #tinybouquetchallenge trending on social media? Tonneli and Kim Gruetter of Salty Acres Farm will lead students in this charming and creative project with a twist -- turning petite and deconstructed flowers into a work of botanical art.
SUNDAY, FEBRUARY 13TH:
FLORAL WEARABLES WITH TOBEY NELSON OF TOBEY NELSON WEDDINGS & EVENTS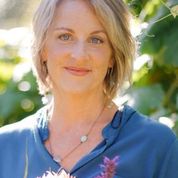 If a flower can become jewelry, Tobey Nelson has figured it out and she will lead students through a variety of design options to create wearable florals. Tobey will demonstrate easy DIY techniques and applications to inspire your future botanical jewelry projects. Each student will custom-design one or more beautiful pieces of botanical jewelry.

Click Here to Secure Your Spot


Tobey Nelson of Tobey Nelson Events + Design fashions floral jewelry for wedding couples and private clients alike and she'll teach you some of her easy tips to make your own wearables -- including delicate floral rings, cool cuffs, botanical earrings, necklaces and more!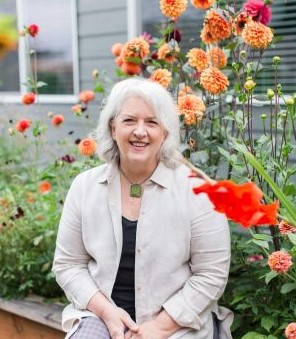 Blooms & Bubbles is produced by Debra Prinzing, founder and creative director of Slow Flowers LLC. Based in Seattle, Slow Flowers is an inclusive community dedicated to promoting American-grown flowers and connecting consumers with farmers, florists, designers and retailers who provide local, seasonal and sustainable flowers.
Cancellation policy: The purchase of these workshop packages are final; however, if something comes up and you cannot make it, you may find a replacement for your seat. Please email us with your replacement request.