Are you looking to cover the Festival? Submit the form below to sign up for our garden media tour on Tuesday, February 14th, and to receive media passes for show days. Questions? Contact Revolution PR.
The on-site Press Room will be located in Room 310, on the 3rd level of the Convention Center, and will be open 9 am - 2 pm on show days Wednesday through Saturday, closed on Sunday. There will not be any media passes issued on Sunday of the Show. Thank you.
---
Promotional Images
LOGO: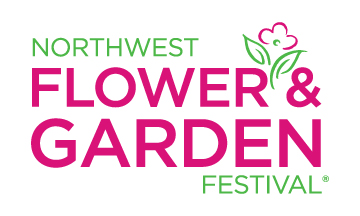 SOCIAL MEDIA LINKS
All the URL's below will link to official Northwest Flower & Garden Festival social media pages.

MEDIA INQUIRIES
For press-related inquires, please contact:

Revolution PR
mpe@revolutionpr.com
For sponsor inquiries, please contact:

Jill Kivett
Vice President, Sponsorship
604.639.2288 ex 221 (office)
jillk@mpeshows.com


Media Kit / Traffic Drivers

The Northwest Flower & Garden Festival wants to help you reach your advertising goals! Work with us for unique opportunities such as:
Sponsored ticket giveaways
Email and social media features reaching our 100,000+ followers
Show guide ads distributed to 60,000+ attendees
and many more!
Contact Jeff Swenson for more information.