Each annual Northwest Flower & Garden Festival brings us an opportunity to select three prestigious professionals from the landscape design and horticulture industry to come together and award the medals to each show garden, to vote on the coveted Founder's Cup Award (Best in Show), and to select the American Horticulture Society Environmental Award winner. These judges will also be the speakers in the Show's acclaimed seminar series.

Without further ado, here are the 2023 Northwest Flower & Garden Festival Judges!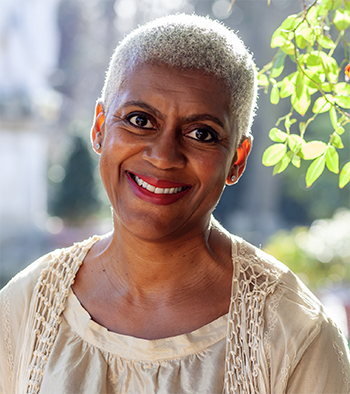 Arit Anderson
BBC 'Gardeners World' presenter and co-founder, Sustainable Landscape Foundation
Arit Anderson is a garden and landscaper designer, writer, podcaster and TV presenter. She spent 25 years working in the dynamic industries of retail fashion and creative events, she balanced this fast-paced career with personal interests in well-being, working as a part-time therapist in London and teaching holistic therapies. It was the joy of having her own garden in 2010 that enabled Arit to diversify her creative experiences. She found that the visual nature of fashion and the healing properties of her therapies could beautifully meld in the garden. From the first season of her garden's development Arit knew she wanted horticulture to become her work as well as her pleasure. She studied garden design at Capel Manor College and whilst there had the taste of success at RHS Chelsea 2013 winning the Fresh Talent category for a student design collaboration with two other students. Arit went on to design and deliver her own show garden and won a Gold Medal at RHS Hampton Court in 2016 in the conceptual category. The garden was televised and its message on climate change and the environment is now at the heart of Arit's work. In her designs for both private and commercial clients her ethos includes simplicity and environmental sensitivity. This was more recently demonstrated in the 2021 Chelsea Show Garden she was commissioned to do for the Royal Horticultural Society. Arit is a Chartered Member of the Landscape Institute, Trustee for the National Garden Scheme, RHS Ambassador for the Environment and Community, and co-founder of the Sustainable Landscape Foundation. Working as presenter for Gardeners World and writing for national publications has enabled Arit to publicize issues about the future of gardening in an ever-changing climate, and promote solutions to the wider public. www.aritanderson.com
Arit will be giving 2 seminars at the show:
Nature as Nurture: Can Gardens Heal the World?
Wednesday, Feb 15 at 10:00 am / Rainier Room
Finding Common Ground: Good Communication is Like Mycorrhizal Fungi
Thursday, Feb 16 at 11:30 am / Rainier Room

Arit Anderson's appearance sponsored by the Northwest Horticultural Society





https://northwesthort.org/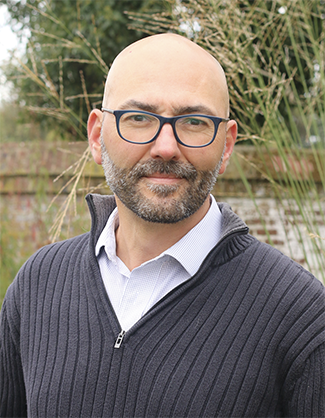 Danilo Maffei, CPLD, PCH, FAPLD
Founding principal, Maffei Landscape Design
Danilo Maffei is the founding principal of Maffei Landscape Design, LLC in Kennett Square, Pennsylvania, a small firm specializing in creating outdoor living environments in residential, hospitality, commercial and public landscape sectors. His firm aspires to create meaningful, engaging, site-specific gardens, with an emphasis on plant selections that complement the natural and built environment. With a background in design, public horticulture, landscape contracting, business and civic leadership, he brings to each project a positive and practical perspective on the way gardens enrich our experience and engagement with people and places. His philosophy; gather experiences, not things. Objects alone do not make a garden better. Rather, it is the opportunity for people to meaningfully engage with the outdoors in all of its ephemerality and seasonal transformations that truly elevates the garden from merely functional to truly sublime. In addition to his duties as the leader of his firm, Mr. Maffei is a regular instructor and lecturer in landscape design, a community leader in both volunteer and elected positions and past president of the board of directors of the Association of Professional Landscape Designers (APLD), where he was honored as a Fellow. www.danilomaffei.com
Danilo will be giving 2 seminars at the show:
Designing for Theme: Unifying Space, Architecture and Plants
Wednesday, Feb 15 at 11:30 am / Rainier Room
EDGE = ENERGY: Activating Boundaries in the Garden For Excitement, Engagement And Clarity
Thursday, Feb 16 at 10:00 am / Rainier Room
Danilo Maffei's appearance sponsored by the Bellevue Botanical Garden Society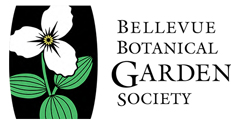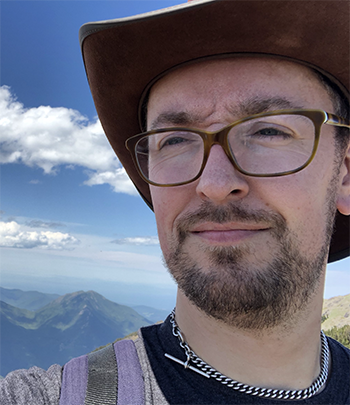 Ross Bayton, PhD
Director, Heronswood Gardens and author, The Gardener's Botanical: An Encyclopedia of Latin Plant Names
London-born botanist and gardener Dr. Ross Bayton gained his PhD at the Royal Botanic Gardens, Kew, studying the classification of tropical palms. He's the author of several books on horticulture including New Trees: Introductions to Cultivation (with John Grimshaw), Plant Families: A Guide for Gardeners and Botanists (with Simon Maugham), and most recently The Gardener's Botanical: An Encyclopedia of Latin Plant Names, as featured in the New York Times. Formerly the Gardening Editor of the UK's best-selling gardening periodical, BBC Gardeners' World Magazine, he is now the Director of the world-renowned Heronswood Garden in Kingston, WA, and is developing a 5-acre garden at home in nearby Bremerton. www.heronswoodgarden.org
Ross will be giving 2 seminars at the show:
School of Rock: Creating Your First Rock Garden
Wednesday, Feb 15 at 1:00 pm / Rainier Room / Book signing to follow
Demystifying Botanical Latin
Thursday, Feb 16 at 4:30 pm / Rainier Room / Book signing to follow
Ross Bayton's appearance sponsored by the WSU Extension Master Gardener Program

Our three Show Judges headline a roster of speakers in our acclaimed Seminar Series. Your ticket to the Show includes all Seminars for FREE!
Be sure to follow us on Facebook, Twitter, & Instagram to see the latest and greatest updates for the upcoming Festival.