Each annual Northwest Flower & Garden Festival brings us an opportunity to select three prestigious individuals from the landscape design and horticulture industry to come together and award the medals to each show garden, to vote on the coveted Founder's Cup Award (Best in Show), select the American Horticulture Society Environmental Award winner and also judge the City Living gardens. These judges will also be the speakers in the Show's acclaimed seminar series.

Without further ado, here are the 2022 Northwest Flower & Garden Festival Judges!
Sarah Eberle
Acclaimed Chelsea Flower Show designer
Stockbridge-based garden and landscape designer Sarah Eberle has worked in the landscaping industry for 42 years and won countless top awards at the pinnacle of British gardening. She has become the most–decorated RHS garden designer, making RHS Chelsea Flower Show history by winning a Gold Medal in every category there is to enter. In 2016 her Gold Medal for Hillier Nurseries in the Floral Marquee completed the clean sweep. Not content with that, Sarah also scooped a Gold for her Mekong Artisan Garden for Viking Cruises. For her 2021 Chelsea garden Sarah showed her vision with the Psalm 23 Garden in the Urban Garden section for the Bible Society. Sarah won a Gold Award and Best Construction Award for the Sanctuary Garden Category with The Psalm 23 Garden. In total, Sarah has won 19 RHS Gold Medals, as well as Best in Show. She has also won the George Cook award for innovation twice at Hampton Court. Sarah is a fellow of the Landscape Institute and the Society of Garden Designers and also a Trustee of the Royal Horticulture Society. She also has an Honorary Doctorate in Design from Greenwich University.
Sarah will be giving 2 seminars at the show:
Designing Mind: An Insider's Look at Making Award-winning Chelsea Gardens
Wednesday, Feb 9 at 10:00 am / Rainier Room
Gardening for Resilience: Responding to Current and Future ThreatsThursday, Feb 10 at 11:30 am / Rainier Room
Sarah Eberle's appearance sponsored by the
Northwest Horticultural Society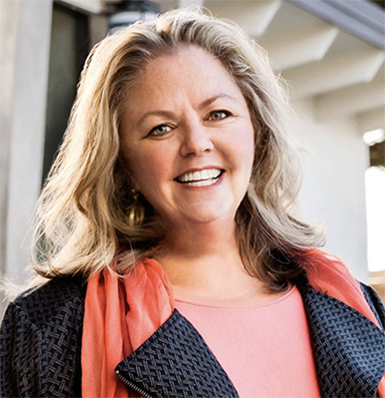 Margie Grace
Award-winning founder and principal, Grace Design Associates and author, Private Gardens of Santa Barbara
With an impressive career spanning over three decades, Margie Grace's landscape design portfolio is celebrated both locally and internationally. Now she gives an exclusive tour of the lush gardens of Santa Barbara in her first book: Private Gardens of Santa Barbara: The Art of Outdoor Living (Gibbs Smith, 2020). Working across styles, designing gardens for historically significant estate properties, relaxed bungalows, or coastal family retreats, Margie takes her cues from her clients, their lifestyle, the architecture of the property, and the land itself. Grace Design Associates sculpts the terrain to mimic nature and layers on essential elements—organic materials, stone and plantings—to create a dynamic, living ecosystem that supports the local biome and utilizes water in the most efficient and considered way. Margie and her team have also developed expertise in the design and construction of environmentally sensitive landscapes, with particular attention paid to soil and water conservation, biodiversity, and fire-smart landscaping. Margie earned her degree in life and earth sciences from UCSC, supplemented by coursework at UCLA in Landscape Architecture, and has since designed, from concept to completion, over 350 projects. Margie's work has been featured in top publications throughout the world including Garden Design, Traditional Home, Better Homes and Gardens, Veranda, Luxe, Sunset, Los Angeles Times and The Wall Street Journal. Margie has been honored with numerous design awards including the prestigious International Landscape Designer of the Year award from the Association of Professional Landscape Designers, which she was awarded for the second time in 2018. www.gracedesignassociates.com
Margie will be giving 2 seminars at the show:
Demand More from Your Garden: Multi-tasking Landscape Elements and Hard-Working Plants
Wednesday, Feb 9 at 11:30 am / Rainier Room / Book signing to follow
Heart and Soul: Expressing Your Personality in the Garden
Thursday, Feb 10 at 1:00 pm / Rainier Room / Book signing to follow
Margie Grace's appearance sponsored by the
Bellevue Botanical Garden Society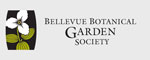 Scot Medbury
Executive Director, Sonoma Botanical Garden
Scot Medbury has been involved in the curation, cultivation, and interpretation of acclaimed botanical garden collections for over 40 years. He completed undergraduate and graduate degrees at the University of Washington and went on to become director of the San Francisco Botanical Garden and the Conservatory for Flowers in Golden Gate Park. He then was appointed Brooklyn Botanic Garden's President and CEO, serving for 15 years and leading a $125 million capital campaign and a decade of major renovation. He returned to the West in 2020 to become the Executive Director of Sonoma Botanical Garden, formerly Quarryhill. The garden has one of the largest collections of wild-source Asian plants in North America, including rare magnolias, rhododendrons, maples and other species, and has recently expanded its mission to also highlight California's endangered native plants. www.sonomabg.org
Scot will be giving 2 seminars at the show:
Reimagining Sonoma's Spectacular Botanical Garden
Wednesday, Feb 9 at 1:00 pm / Rainier Room
The Not-Hardy Plant Society
Thursday, Feb 10 at 4:30 pm / Rainier Room
Scot Medbury's appearance sponsored by
The Hardy Plant Society of Oregon.

Our three Show Judges headline a roster of speakers in our acclaimed Seminar Series. Your ticket to the Show includes all Seminars for FREE!
Be sure to follow us on Facebook, Twitter, & Instagram to see the latest and greatest updates for the upcoming Festival.