2020 Show Recognized As The Best By Better Homes & Gardens Magazine
We're pleased to announce that the 2020 Northwest Flower & Garden Festival has been rated #1 in a list of the Top 5 Flower and Garden Shows as ranked by the experts at Better Homes & Garden Magazine. The review of the upcoming show, which returns to the Washington State Convention Center February 26 - March 1, notes that guests should expect "indulge in 'Spring Fever', which is the theme of this year's Northwest Flower & Garden Festival."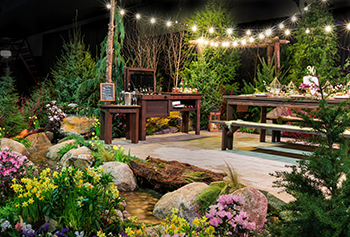 We can't wait for you to experience this unique feature and many more at the show. You can enjoy Better Home & Garden Magazine's full sneak peek of the show here, and get your tickets here. The Northwest Flower & Garden Festival is just the thing to cure your winter blues. See you soon!
Jan 13, 2020, 17:24 PM