Announcing the 2018 #NWFGS Social Media Event – Registration Now Open!
Sep 21, 2018, 17:01 PM
Hey bloggers & social media gurus! It's now time to register for the annual
Northwest Flower & Garden Show TweetUp!
This is your chance to enjoy the Northwest Flower & Garden Show floor crowd-free! Plus, chat with the #NWFGS Garden Coordinator, snap photos with the overhead lights on, and get free gifts from our sponsors.
The
@nwfgs
hosted TweetUp will be held on Thursday, February 8th, 2018 from 7:30 am – 9:00 am, just before the show opens to the public.
(Does this all sound familiar? If you've attended a TweetUp in the past, keep reading for our 2018 updates!)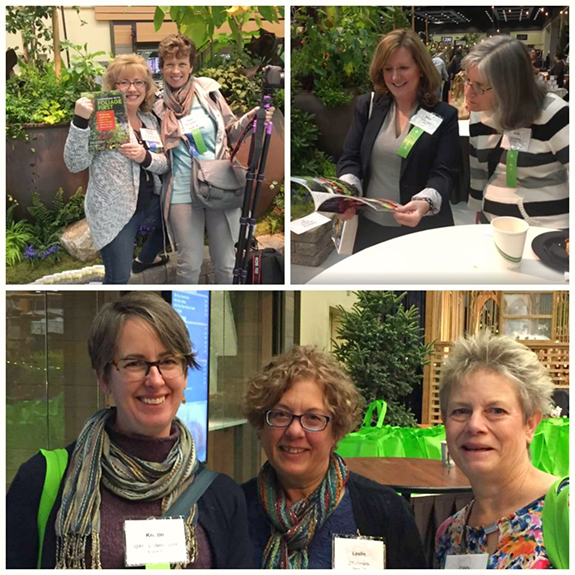 REGISTER FOR THE 2018 TWEETUP
Registration is free! All TweetUp participants must be registered and have a Show ticket or Thursday wristband for entry. Please purchase your ticket in advance. Check-in is from 7:30 – 8:00 am at the Atrium Lobby entrance. Grab your badge, some coffee and tea, a fabulous Swag Bag exclusive to registered participants, and head off to the garden floor. You'll enjoy access to the incredible 20 show gardens before the crowds arrive.
UPDATES & CHANGES FOR 2018:
– The Northwest Flower & Garden Show Garden Coordinator Lloyd Glasscock will be joining us during the TweetUp! He will be touring the floor, offering behind-the-scenes info on the Display Gardens.
– We will have gourmet food exhibitors sampling again this year (YUM!) along with coffee and tea service – but we will not have pastries.
– I know, I know… time flies when you're having fun! But the fun doesn't have to stop at 9am. Your TweetUp badge gives you access to free WiFi and the Show's Press Room for the remainder of Thursday, until 8:00 pm. Please utilize this meeting space to continue your networking conversations!
– We have had a tour group in the past join us on the garden floor, but no more – the floor will be completely ours.
Questions or sponsorship inquiries? Email me at courtney@gardenshow.com. Now, go RSVP before our guestlist fills up!