Visiting Seattle for the NWFGS?
Feb 5, 2018, 07:52 AM
As the second largest garden show in the country, the Northwest Flower & Garden Show draws visitors from around the globe. Seminar speakers join us from as far as Rhode Island, Canada, and even England while attracting attendees from Alaska, Florida, Ireland, and more.
Whether you're a local or a traveling visitor, we have a few things for you to check out after seeing the sights of theNorthwest Flower & Garden Show.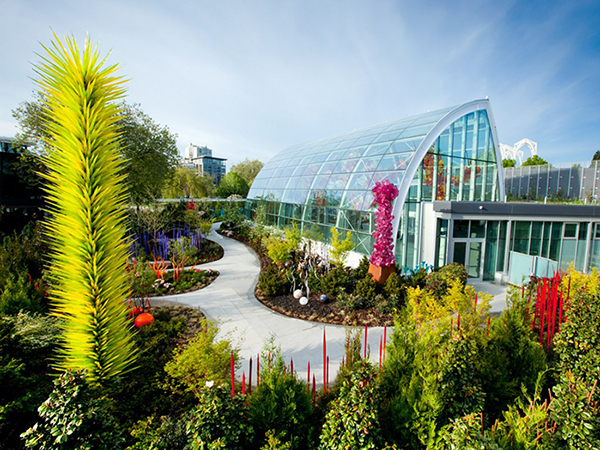 Located in the heart of Seattle, Chihuly Garden and Glass provides a look at the inspiration and influences that inform the career of artist Dale Chihuly. Explore through the exhibition's eight interior galleries, lush outdoor garden and centerpiece Glasshouse. With both day and night experiences, this long-term exhibition offers a unique experience rain or shine.
-> Bonus: use promo code NWFGS for $3 off admission! <-
Seattle is always vibrant, even under gray skies. But now there's another great reason to visit the Emerald City: Seattle Museum Month. Stay in a participating downtown Seattle hotel during the month of February and enjoy 50% off admission to more than 40 museums and cultural organizations including the Woodland Park Zoo, EMP Museum, Seattle Aquarium and tons more throughout the region!
The Seattle Wine and Food Experience (SWFE) is February 20th & 21st. See one of the best showcases of wine, beverage, food, and lifestyle in the Northwest. Wines from the Northwest and beyond are featured along with local and regional beer, cider and spirits. Food is a major highlight and includes top culinary talent and tastemakers serving up their latest creations.
-> Bonus: use promo code FLOWERS to receive $5 off general admission! <-
Get the most out of your Northwest Flower & Garden Show experience by seeing the sights and taking advantage of these great deals.