Grab the Best Deal on Garden Show Tickets Now!
Enjoy HUGE savings for two days only!
Rather than fighting the shopping masses after Thanksgiving, we have a better gifting idea. Tickets to the Northwest Flower & Garden Show will be perfect for the long-time gardener or the potential newbie. They're also wonderful for Valentine's Day gifts for that special someone! Besides, you aren't just giving a gift, you're giving an experience of the second largest flower show in the United States.
To make the Northwest Flower & Garden Show an even better gift experience, we are offering a VERY special discount for Cyber Monday.
Just head over to our ticket site between 9AM on Monday, November 27th and 9:00pm on Tuesday, November 28th and you'll find that we're offering an extra $5 off the already low Early bird ticket price.
THAT MEANS YOU SAVE $10 OFF OUR ORIGINAL TICKET PRICE OF $24, ALMOST 50% OFF!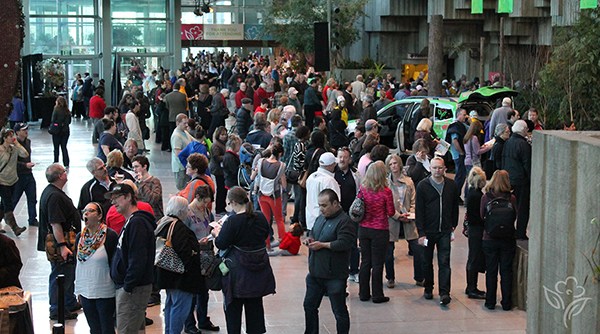 Give the gift of 20 full scale Display Gardens, over 100 Seminars, 350+ exhibitors, and much more to the gardener (or prospective gardener) in your life. Spread the cheer and buy some for your coworkers, your mailman, your child's teacher… you get the idea!
Just remember… this amazing deal is only good for just over 24 hours, starting at 8:00am Monday, so do not miss it! It will be the best ticket price all year, so grab as many tickets at this price as you can!
Nov 25, 2017, 23:35 PM