Thank you to all our show sponsors and partners!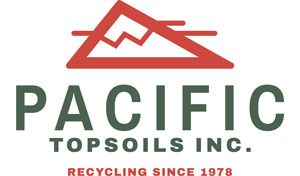 Pacific Topsoils has been serving homeowners and landscape contractors with top quality topsoil products, mulches, and tools since 1978. Seven days a week, our real people are happy to answer your questions about our products, or stop by one of our many locations. With locations in King and Snohomish County including Everett, Issaquah, Kenmore, Maltby, Marysville, Mill Creek, Seattle, and the Gray Barn Nursery in Redmond, we're here to serve you.
---

Fine Gardening is a beautiful resource filled with advice you can use, techniques you can trust, and inspiration you can act on. Subscribe today!

---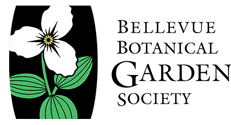 The Bellevue Botanical Garden Society supports the Bellevue Botanical Garden, one of the premier botanical gardens in the U.S. with the largest contiguous perennial border of any botanical garden. The Society raises funds to support the Garden's physical growth and development, and provides a broad range of programs and events designed to engage, inspire and inform Garden visitors. They rely on donations, memberships, special events and sponsorships to support the free and low-cost educational programs for children and adults that enrich our community. bellevuebotanical.org
---

Highly recognized, diverse, and fully supported, WSU Master Gardener volunteers are the go-to resource for communities seeking research-based, innovative solutions for their ever-changing horticulture and environmental stewardship needs. mastergardener.wsu.edu
---

Crescent Garden is one of the premier container gardening providers and a pioneer in self-watering solutions.

As a lead brand trusted by contractors, plants experts, independent garden centers and nurseries worldwide, we offer containers and accessories distinguished by refined design and breakthrough innovation that lasts and lasts for successful, inspired gardening. At Crescent Garden, we believe that planters should work for you, not the other way around. We understand what works best for both healthy plants and the people who love them. With a vision to make gardening more accessible and relevant to everyone, while pushing the industry standards for what's possible, we dedicate ourselves at Crescent Garden to a simple customer promise: We help you grow.
---

Cascade Water Alliance's mission is to provide water supply to meet current and future needs of our members in a cost-effective and environmentally responsible manner through partnerships, water efficiency programs, acquiring, constructing and managing water supply infrastructure and fostering regional water planning. Cascade is a municipal corporation comprised of seven municipalities (five cities and two water and sewer districts) in the Puget Sound region that joined together to provide safe, clean, reliable water supply to its 380,000 residents and more than 20,000 businesses.
---
---
SPONSORSHIP OPPORTUNITIES
The Northwest Flower & Garden Festival offers select organizations an extraordinary opportunity to reach one of the country's most influential consumer markets. The Northwest Flower & Garden Festival is the second largest flower show in the United States. The shows' high production values and scale place these events among the world's leading garden events.

Sponsorship packages are tailored to individual company needs and may include features such as such as pre-Show and on-site recognition, product sampling, on-site exhibiting, and inclusion in show's advertising campaign. For more information, contact Jill Kivett at jillk@mpeshows.com.
Thank you to our sponsors & partners