05 Mar

Plant Aromatherapy

Arthur Lee Jacobson is a plant expert and the author of "Wild Plants of Greater Seattle". He spoke at the NW Flower and Garden Show this year. The class that he taught emphasized the rich aroma that twigs or leaves can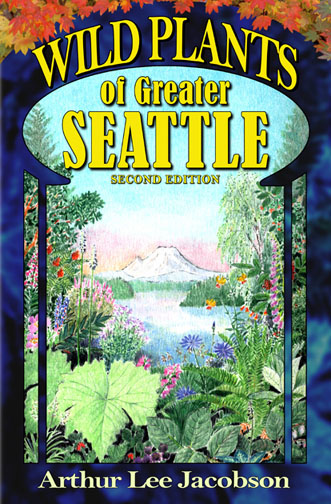 release when touched or scratched."Aromatherapy is increasing in popularity because many people have learned firsthand that certain scents prove relaxing or refreshing." He says, "Some also evoke positive memories from years past. Just like food scents stimulate the salivary glands, some plants call to mind specific places or times for individuals."According to Victoria Anisman-Reiner, B.Sc., C.C.A, who writes about the topic for Suite 101:
Women who smelled the fragrance of lemon essential oil daily lost weight more quickly in clinical trials than those who simply exercised.
Essential oils diffused in the workplace made employees calmer and increased job efficiency.
Lavender essential oil (and several others) is able to act as a potent aphrodisiac, especially for men.
Jacobson says that many perfumes are also powerful germicides. "Eucalyptus, lavender and thyme oils are strong
bacteria inhibitors," he says.
Anti-anxiety smells are in marjoram, lavender, roses, pine, myrtle and orange flowers. "These plants have terpene and ketone components that decrease the body's level of the anxiety chemical serotonin." Jacobson continues, "Some antidepressants are sandalwood, patchouli, jasmine, cloves, verbena and lavender. They also affect the hormones of the body. Hysterical patients can benefit from violet, lily-of-the-valley, and mignonette."
And, Hop pillows are famous for their abilities to produce sleep.
Come on people-start smelling your plants!